The wonderful world of diluted wine
Published: 20/08/2015 12:00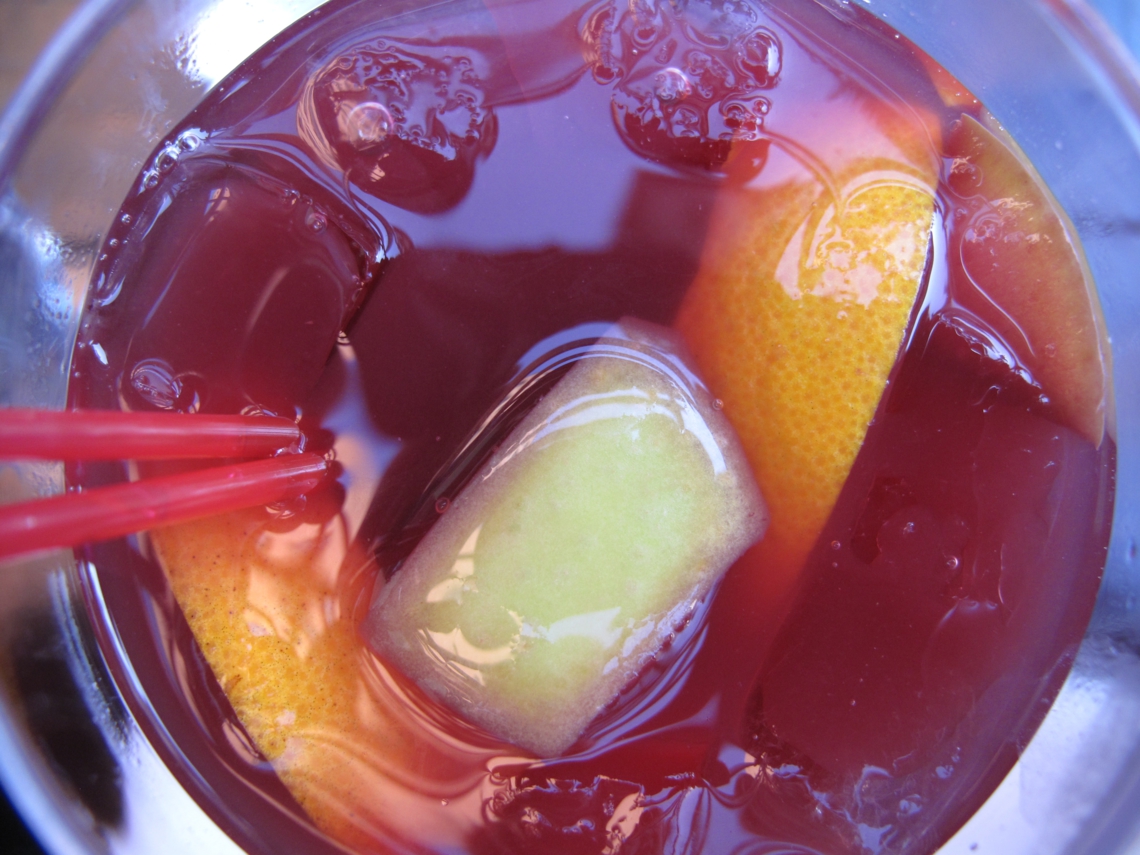 In Spain, wine's not put on a pedestal. It's no sacrilege to add fruit, lemonade or even ice cubes, making for a refreshing summer beverage. A little tour of the thousand and one ways of mixing wine.
Long drinks with red wine

To make calimocho, pour out the cheapest red wine plonk you can find, then add Coca-Cola. Seems bizarre at first, but soon you'll find it to be quite refreshing. In warm weather, you'll find students mixing it in the streets. Other versions using Fanta and Sprite are to be found also, referred to names such as pitilingorri, kasimotxo, caliguay or fantapoxo. This very cheap drink has conquered the festival of San Fermin, in Pamplona, the capital of Navarre, which each year welcomes 3 million thirsty revellers of none-too-discerning palates.

You can also try a less "studenty" version of these long drinks: the tinto de verano. Popular in Andalusia, this drink is a mix of red wine and lemonade (gaseosa), served iced and with a slice of lemon.

Marinated drinks

Sold everywhere, usually in litre jugs, traditional sangria is the convivial aperitif par excellence. It's easy to make - pour cheap red wine, orange juice and a dash of hard liquor (vodka, triple sec etc.) onto  chopped fruit (often oranges and apples) in a large mixing bowl. Like with any popular drink, everyone has their own take on it: some people prefer adding carbonated water, others like different seasonal fruits. The sangria can be served immediately once the contents of the bowl have been well mixed. Be careful not to let it marinate for more than a few hours, or the mixture is liable to ferment!!

Macerated wine

Zurracapote or zurra is a drink with its origins in Navarre which has since spread to the neighbouring regions. A concoction typical of village festivals, it consists of red wine which has been macerated for a few days with cinnamon, sugar and fruits (peaches, oranges, lemons etc.). Zurra is slightly stronger than sangria, as the sugar is converted into alcohol during the maceration.

Cocktails with sparkling wine

The only water in "agua de Valencia" is in the name. Highly popular in Valencia, this cocktail was created in 1959 at the Antigua Cerveceria Madrid (Old Madrid Brewery; another misleading name!) in Valencia by Constante Gil. A mix of cava (Spanish sparkling wine), Valencia oranges and gin, agua de Valencia has become a source of local pride, like paella. Also worthy of attention is the Andalusian version of this cocktail: agua de Sevilla. This "water" (literal translation of "agua") is also certainly not for kids!