"Chocolate con churros": the party-animal's breakfast
Published: 20/08/2015 12:00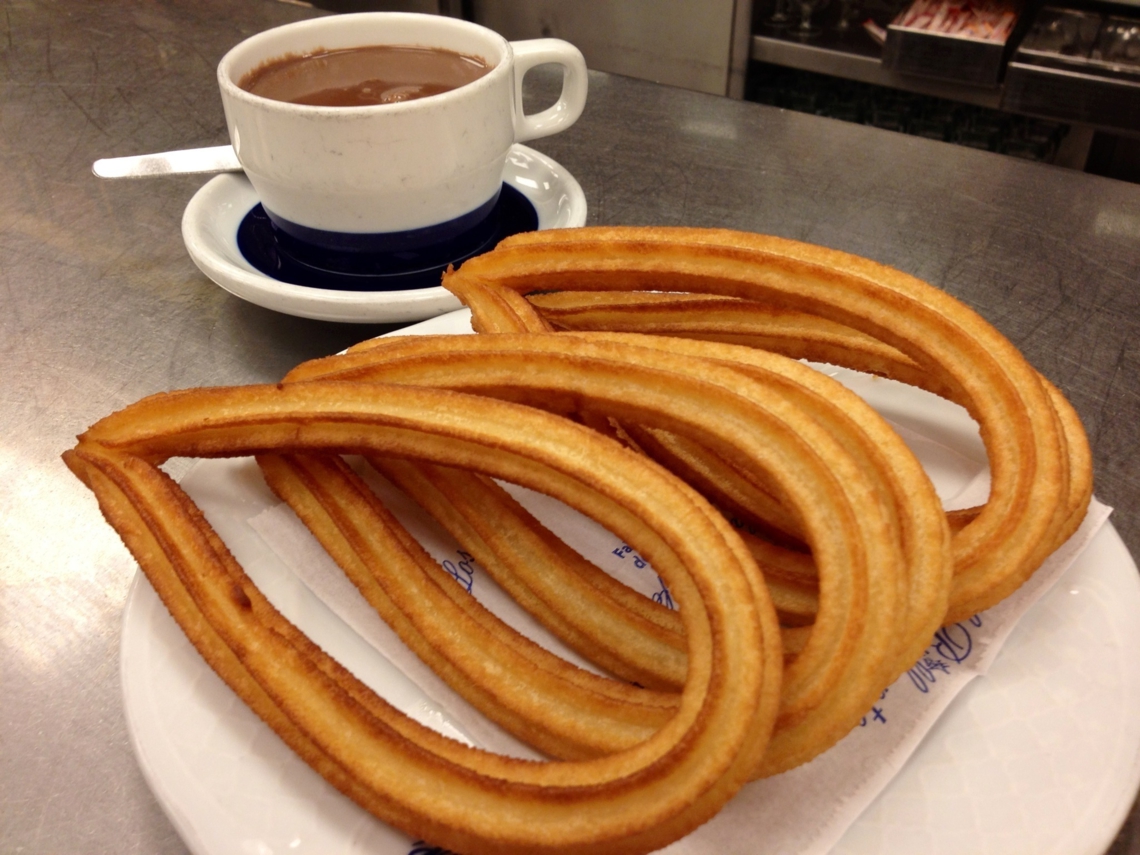 Hot chocolate so thick it seems to be leaning towards chocolate cream, freshly-made churros…this comforting concoction is worth delaying your shut-eye for a little while in the small hours. 
Some specialties shouldn't be enjoyed at normal mealtimes, including "Chocolate con churros". When I was a student in Madrid, after leaving the nightclub with my high-heels in my hand, tired out from dancing, I used often to sit in the terrace of a café and order the same as my neighbours did - a "chocolate con churros" but "sin nata" (without cream), in order to salve my conscience. I discovered to my delight that Spanish hot chocolate is so creamy that it oscillates between classic hot chocolate and chocolate cream, so thick that it seems that the spoon could stand up on its own.
I gave the waiter a giggle by asking for his secret recipe. He ended up whispering to me that in Spain, cornstarch is added to hot chocolate, which came as a surprise.  In France, cornstarch is used to thicken sauces rather than drinks. All the same, it's a good idea: its adds some body to the beverage without also adding fat in the process. Fat would turn the drink more into a sauce in which to dunk the churros!
Longs and fine, very crispy on the outside and soft on the inside, churros are somewhat similar to doughnuts. Composed of flour, water and sugar, they are always cooked in olive oil (like most things in Spain). This snack is very popular and is widely available. 
A small history lesson: churros are said to have been invented by shepherds, who needed a portable dish, easy to cook in a pan, and which could be eaten cold while they guided their herds to the pasture. The chocolate aspect came much later, upon the discovery of the Americas and the introduction of cacao to Europe.  
OUR VERDICT
To be enjoyed in the early hours, before the heat starts stifling the town, or in the middle of the afternoon as a snack, hoping that dinner won't be served before 10 p.m.!