Eat for under 1350 Yen
Published: 27/04/2016 12:00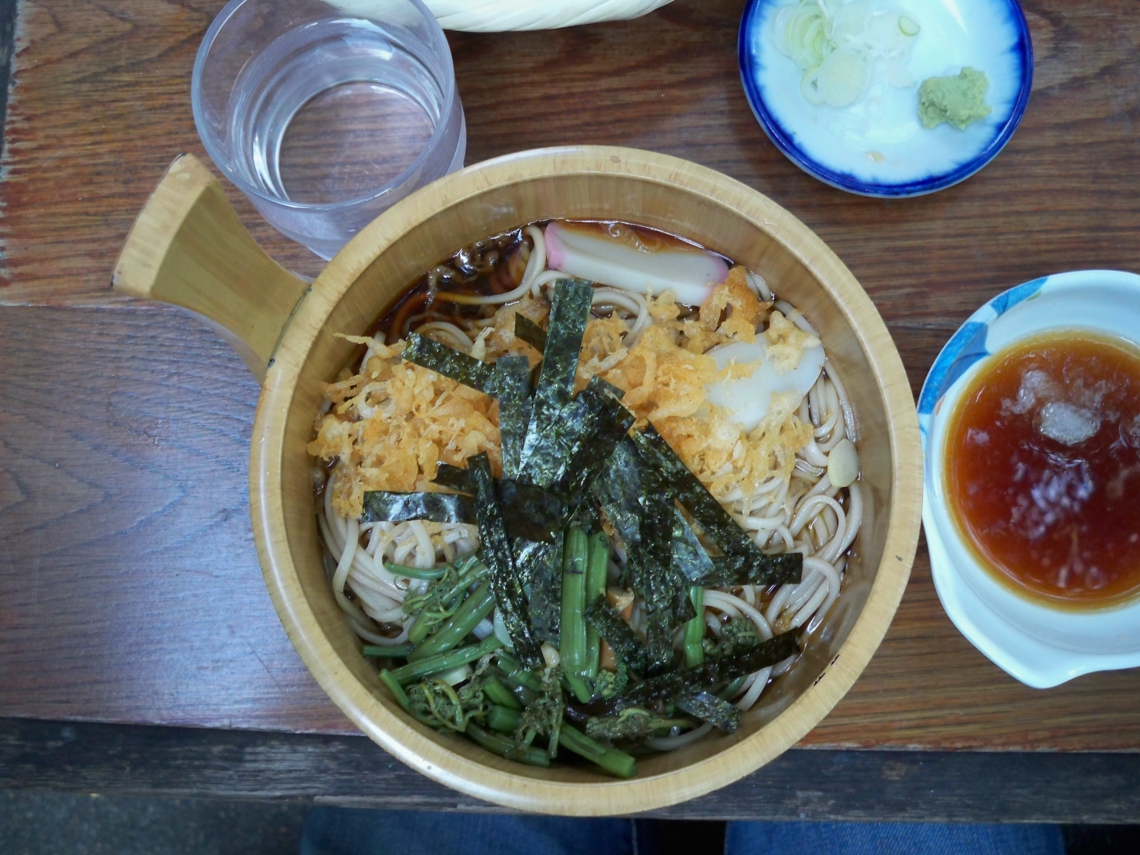 Budget canteens offer invigorating, succulent traditional dishes. A tip: to find them, follow the men in suits and ties.
For budget cuisine in Japan, just follow the "salary men", these suited businessmen renowned for their daily siestas in the metro. At lunchtime, they always know the right spot for a full lunch at a modest price, often between 5 and 7 euro. I've never seen a salary man using a restaurant voucher, but they would certainly seem to have the same meal budget as us. In this way you can eat in the warmth of "cheap" Japanese eating houses, even if, thanks to cultural constraints, nothing really has a "cheap" or "budget" appearance in Japan. These eating houses have the benefit of free tea and no extra charge for cutlery - a common practise in other Japanese restaurants, where it is customary to serve an obligatory appetizer - perhaps as a sort of compensation?  
Here are some very common dishes that are to be found anywhere. 
1. Donburi
For 500 to 600 yens (around 5 to 6 euro) according to the size and the side dish, in a large bowl, a portion of rice underneath various ingredients. You will often be offered a raw egg on top! 
 2. Gyudon
Another popular budget dish served in a bowl, this "bowl of beef" is well worth a try! As its name indicates, it consists of a bowl of hot rice with strips of beef, onion and sometimes egg on top.
3. Les soba
For about 700 yen, you can enjoy an entire plate of soba, a type of noodle made from buckwheat mixed with water. The most difficult part is slurping up the noodles (as loudly as the locals do!) without scattering them to the four winds…
4.Udon
Very large noodles prepared with wheat flour, water and salt, udon can be enjoyed hot or cold. They're not my favourite kind of noodle - a bit too heavy - but just for that reason, a little goes to long way to satiating your appetite.
5. Ramen
700 or 800 yen will get you a steaming plate of ramen, yellow noodles served in a fish or meat broth and often seasoned with miso or soy sauce. Japan has over 200,000 ramen restaurants.
6. Sushi bars
Contrary to popular legend, sushi bars won't break the bank - as long as you pay careful attention to the colour of the plates you take from the conveyor belt. Each colour indicates a different price, so don't only go for sea urchin and eel! Don't forget: everything is raw, even the sushi prawns! To find a reasonably-priced sushi bar with the freshest products, the best thing is to stroll around the back alleys of the Tsukiji fish market   and follow the families who are lunching nearby.