Champagne glass or flute: how should you drink your champagne ?
Published: 11/11/2015 16:37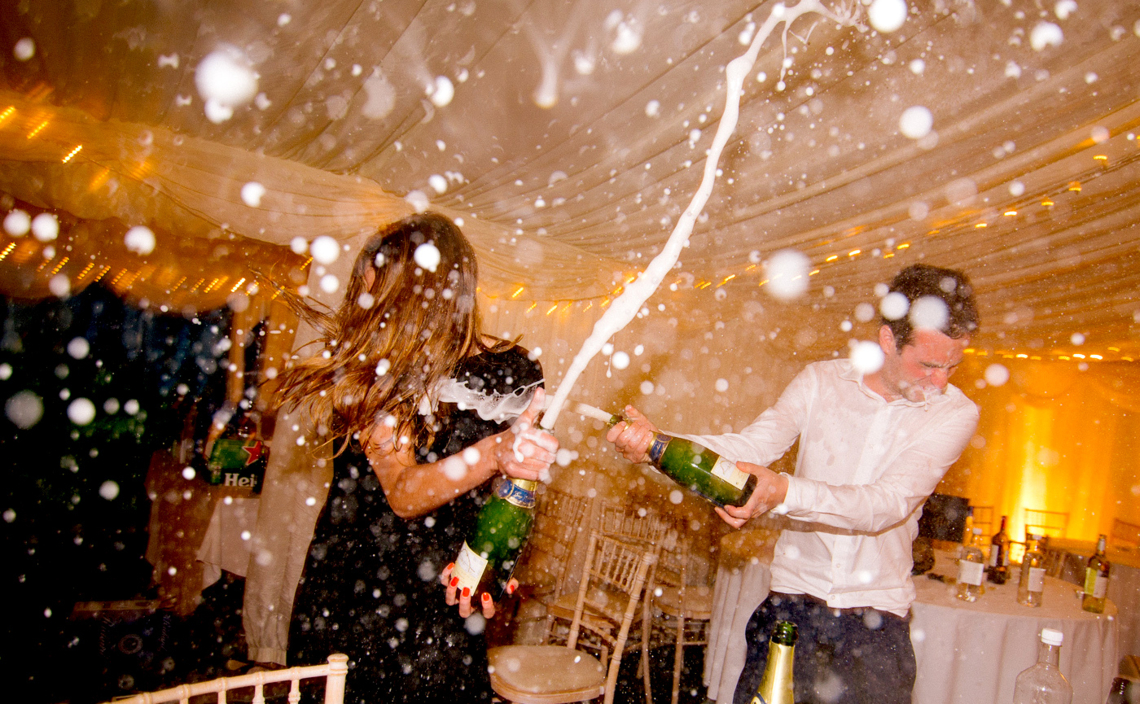 Not just a question of fashion, but a matter of enhancing the taste.
To end a very widespread myth, no, the first champagne glass was not moulded on the breast of Marie-Antoinette, or of the Marquise de Pompadour, the favourite of Louis XV! Apologies to fetishists. These rumours were doubtless spread to lend an air of decadence to these powerful women. Legend aside, the champagne glass, very popular up until the 30s, was slowly replaced by the flute in French public perception. This was above all for practical reasons. It's no easy task to mingle with the guests during cocktails or festive evenings with a champagne glass in your hand, without spilling it everywhere! But which type of goblet should be chosen with only taste in view - glass or flute?
The quest for the perfect champagne glass
The search for the perfect glass has been the preoccupation of oenologists, cellar masters, sommeliers and glassmakers for centuries. They agree on the main principles - a glass of a sufficient size for good distribution of the flavours, and the surface which makes contact with the air must be wide enough for the champagne to benefit from the effect of oxygen. It is this contact with oxygen which causes the flavours to develop, with the consequence that the flute must not be too narrow or straight, or the glass too large (this scatters the flavours).
The role of bubbles
A wine glass in the form of a rugby ball seems to correspond to these requirements. But alas, wine glasses do not have the "point" at the bottom of the glass which characterises the sparkling flute glass. It is essential to ensure that the champagne "works" more and the bubbles flow longer. The bubbles play two vital roles: they remove the large quantities of carbon gas dissolved in the champagne and also transport aromatic molecules to the surface.
The perfect glass
So, the preferred choice is champagne flutes which are much wider than the standard models, with a slightly oval-shaped receptacle and sealed edges. This form facilitates tasting and better renders the flavours. If you want to treat yourself, try the three glasses created for this luxury beverage by Philippe Jamesse, the sommelier of the two-star restaurant Les Crayères in Reims, the capital of champagne. Three glasses which combine the flute and the wine glass to varying degrees give you three different tasting experiences. 
So, shall we raise a glass? Or a flute? Well, the expression stays the same, regardless of the champagne receptacle!