5 top tips for choosing your olive oil
Published: 14/10/2015 00:37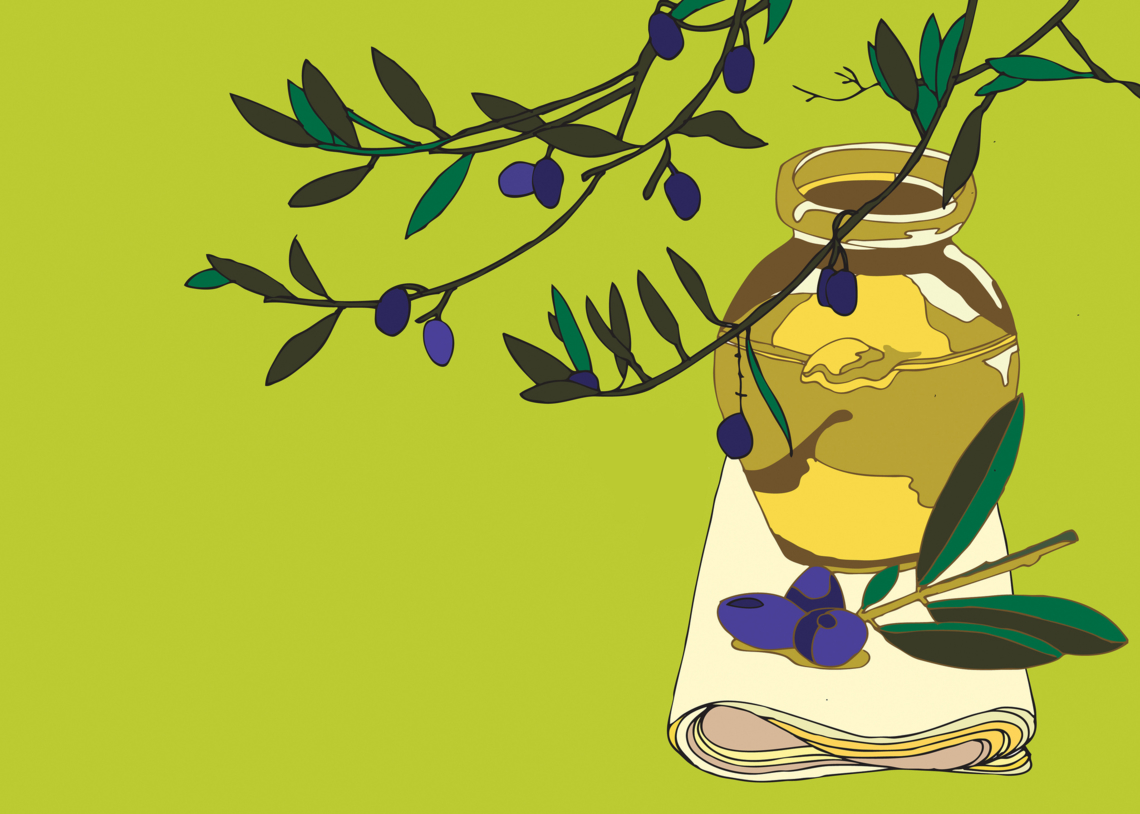 Francis Cardaillac, a former Michelin-starred chef in Provence, explains how to find, taste and cook with your favourite olive oil. 
During the Étoiles de Mougins festival, we met Francis Cardaillac, an atypical, multifaceted chef who has been awarded a Michelin star three times - in three different restaurants - and in three different regions! He was head of the 5-star kitchen of the La Bastide hotel in Saint-Tropez. There, he fell in love with Mediterranean produce, and its local star: olive oil.
How should you taste olive oil? 
It should be tasted pure, with nothing, not even bread.  Just with a very flat spoon…in this way the tastebuds are stimulated to the maximum. That makes it easy to detect impurities. You should dip the spoon in the olive oil and shake it before tasting to let the freshness shine through.    
What should it taste like? 
The younger the olive is harvested, the bitterer it is. Very ripe olives have a full, lingering taste.    
Which olive oil should be chosen and for which use?
Olive oil isn't used for cooking, it is added to cold preparations or at the end of cooking. Olive oil produced from green olives combines perfectly with food that resembles it, such as raw or lightly-cooked food - a carpaccio or a salad for example. Olive oil made with black olives in stronger and a few drops of it is a perfect seasoning for a fish just before serving.
Olive oil isn't used for cooking??
You can stock a basic olive oil for cooking.
Which region produces the best olive oil? 
You should choose one from a region whose characteristic flavours appeal to you. Don't forget that olive trees are rooted deep in the earth, in soil saturated with the surrounding flavours. The more vegetated a region is, the more the olive oil will reflect its taste. The soil is of primary importance. For example, olives produced close to the sea have a salty taste. At high altitudes, the oils are stronger. They taste more full-bodied and distinctive, thanks to the alternating strong sunshine and cold night. Olive oil from Nyons is a good example of this.
Which olive oil do you recommend? 
Of course, the oil of Maussane-Les-Alpilles (AOC "Olive oil of the Baux-de-Provence valley"), but above all the oil of the Mees co-operative. The soil there is perfect.
Any final tips? 
Be wary of the Provence designation, it's meaningless. Look at the origin of the olives, and keep in mind that olive oil is an expensive product and that it's better tobuy quality not quantity.