In the USA, the pumpkin squashes its rivals
Published: 25/09/2015 18:23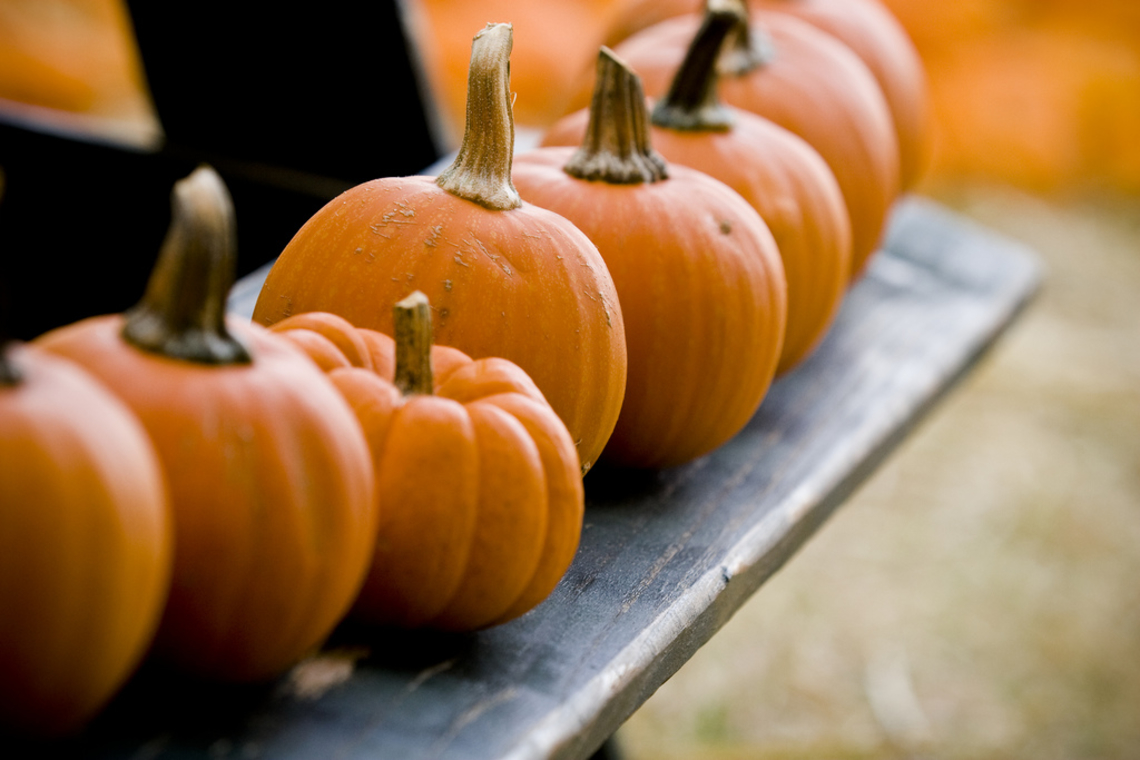 Just like every autumn (or fall), the pumpkin has sprouted up on the shelves of American supermarkets. A report on a trend which is based more on sales than gastronomy.
Good news for fans of Pumpkin Spice Latte: now, this very popular seasonal hot beverage with its "delicious pumpkin flavour" on sale every September since 2003 in Starbucks contains… "real pumpkin"! The annoncement, by one of the heads of the brand and tweeted on their latté Twitter account (114,000 followers!), occurs one year after the publishing of the polemic of the American blogger Vani Hari, also known as the "Food Babe". Following her attacks on food industry giants such as Kraft Foods and Subway, this anti-junk food activist revealed in August 2014 that the flavouring used in Pumpkin Spice Latte was 100% artificial, to the horror of many consumers. 
Pumpkins are a major industry in the USA, where over 596,000 tonnes were produced in 2014, easily beating cauliflower or cucumber figures. A symbol of Halloween, which is celebrated on 31 October, this round orange fruit is no longer only used to create the famous Jack-o'-Lantern (a hollowed-out, carved pumpkin illuminated with a candle or a light from the interior, a legendary way of keeping away ghosts and evil spirits). For some years now, the gourd has enjoyed a popularity craze, including a festival in the self-proclaimed world pumpkin capital, growing competitions (with a new national record of  972 kilos established on 20 September 2014 for a pumpkin cultivated with " much love and patience" over 93 days),  and even regattas of giant pumpkins transformed into racing boats!
And on the plate? Starbuck's prized pumpkin flavour can be found everywhere: biscuits, chocolate, yoghurt, sweets, crisps, pastries, hamburgers, pizzas, vodkas, beers and even dogfood! In 2014, 37% of American consumers purchased at least one of these flavoured products. A fad connected with nostalgia for farm life and rural values, which has seized stressed and disoriented city slickers, according to the teacher Cindy Ott, author of Pumpkin: The Curious History of an American Icon. In times of economic and ecological crisis the pumpkin is becoming a symbol of "comfort food", which can be described as a cuisine anchored in tradition which brings a smile to the face and which can be enjoyed with family or friends.
Of course, the "authenticity" boasted of by food marketing professionals hasn't got much to do with Mother Nature. Usually it means a mix of chemical substances which imitate the flavour of seasonings uses to cook pumpkin pie served on Thanksgiving: cinnamon, ginger, cloves and nutmeg. Which is a pity, since America's favourite squash can take many succulent forms, sweet or savoury, for instance in cream soups, gratins, pastries and stews. Economical and very low in calories, the pumpkin is a health food par excellence, packed with fibre, minerals and vitamin C, a comfort food par excellence!